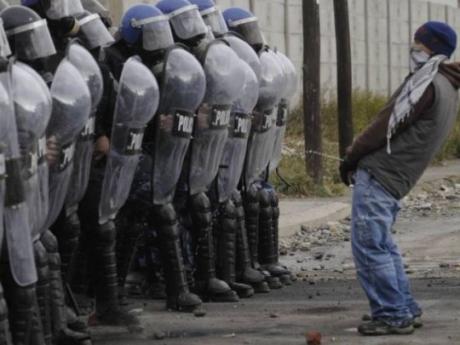 Do you think anybody who gets power will be corrupted?
If you look in the history, you can see a lot of normal and even nice and poor or middle class people got a powerful position and through some action got a lot of money and enormous possibilities.  Some times they were a normal worker, or even a bagger who needed his daily bread and he was so happy if he could eat and have a place to live, but after he got billions of dollars in his possession, he changed to a very greedy, not human and very cruel person, who can kill people like if he kills roaches. One of them who war over 60 or seventy years in prison or he was send out of the country and or he was so poor that he needed just a small work, became the head of a government, now he wanted to revenge from people who kept him 60 years a bagger.
Do you think anybody who gets a nice powerful position will change to a bad one?  Even your best friends or family, in the time that you trust them and give them some of your materials, money or car; they change totally and destroy everything they got as a loan or borrowed it for a while, they do not want to give it back or they did destroyed it. In this situation nationality, religions or races cannot play a role. Generally if a black man or woman stills our materials, we will be more careful with them. But some people insist to say that our people do not do this. For example, I had a friend whose father was Bahai and his mother was Moslem. He was not Bahai, as his father was more or less just by name Bahai and he did not have the knowledge to be an active Bahai. So his children were not Bahai.  They followed their mother who was Moslem. He was sent out of the work, because the system claimed that you are Bahai, because your father was Bahai.  And if you want to be accepted as a Moslem, you have to write an article a short one in the news paper and say bad words about Bahais and Bahai faith and their leader or prophet.  He said, how I can do it, my father was a Bahai and a nice person. How can I say bad words about his religion? The system did not care and he was out of the work. His Bahai families were very nice to him and they showed that they want to help him. But in reality they had a plan to get his trust and rob him. The Bahai family of his destroyed his life, damaged his car, destroyed his furniture and robs most of his money that they had access to it. But some Bahai will not accept it and they say that the Bahai do not do it? 
But they are human being and they misuse may be the good name of Bahai to make money. We all should filter the bad people and punish them and not to forgive and forget them and let them or other people do the same thing. I think generally many people if not all, if they got possibilities to take advantage, they will take the advantage and they will cruelly destroy other people life and wealth. Sorrowfully the human being has also the bad sides. I remember in the time that they wanted to have his trust, the Bahais family of his were so nice to him and say just good words and good action toward him, but after they robbed and destroyed him and his family, the same people say bad words about him.  In the time that they need his trust, they showed so that what ever he does is fine and good and they told him just good and encouraging words, but as they robbed him and they saw they cannot have anything from him, they changed their attitude and now everything he said was not truth and all his actions were not right, too. Now he was even blamed for what has happened to him, that all of those was his fault? May be the dictatorship sickness is in all or most of us, only we do not have possibilities to show it. In Persian they say, they are good swimmers, but they cannot find a swimming pool or water to perform it.  I think in American culture they think all people are bad, only you should prove the opposite of it. But as far as I remember in German culture, they think you are OK until you prove the opposite of it.  Maybe because of the situation had happened here, like terrorists the people are more suspicious. I think religions, nationalities and races had nothing to do for humanity or they cannot really change bad people to good ones. I wish it was the other way around, that religion could influence the people to be nice and human.  Do you think, the religion has failed to train the people to be nice and human? Or the so called smart people use the religions to robe the people and misuse them. Example; the Catholic clergy men, who misused the children of the believer, who trusted them, for their sexual need ,and maybe their (the money of simple believers) cash money of them for their other needs. My friend also who trusted his Bahai family, was misused totally by them and lost most of his wealth by them.