It was one of those afternoons I didn't ever want to end. All I'd brought with me were a pair of bright blue jeans and snakeskin-print loafers you'd think I'd nicked from the closet of Lady Stardust himself. Before us, the sun was sinking down into the French Riviera, behind its winding hills, into a shining, rippled film flecked with the billowing white masts of what seemed to us on high like a thousand little sailboats. It was all a blur, London and the piss-soaked back alleys of Camden, though the paleness of my reflection in the mirror reminded me of my recent whereabouts. By all accounts, Sassan should have been the happiest of souls there and then, the strapping flaxen-haired lad in the looming shadows cast by two stone Persian lions; but he wasn't, and still isn't. His thoughts were far away from the sun, the sea, and those tiny sailboats; he was thinking about his beloved Iran. As was I.
As we sipped on cool rosé and my attention drifted at times towards the subdued strains of the band behind us, Sassan Behnam Bakhtiar told me about his plans to show not only his neighbours in the glitzy Riviera, but the world at large, what he called the 'real Iran'. The time, he said, pushing back wayward locks of hair, was ripe for new blood in the contemporary Iranian art scene. It was time for change – enough of the tawdry chelo kababi mentality, as I termed it; Sassan would go big, not home. Together with his business savvy and his passion for the arts, he would establish a foundation of his own in support of Iranian artists and play by his own rules. Admittedly, it all sounded rather romantic, and the feeling was in no small way accentuated by the roseate draughts that poured forth from some seemingly endless source. Fortunately, though, we ultimately ended up doing what we said we would on that cool and heady night by the sea; I've finally penned that confounded little book of mine, and the doors to the House of Sassan – the Fondation Behnam Bakhtiar – have been swung wide open. That hasn't calmed either of us down in the slightest, however.
Initially, this conversation was intended to be presented in the form of a podcast. On second thought, fearing that it might degenerate into a heated discussion about the arts between two hot-blooded Iranians, I instead decided to have Sassan explain – as coolly, yet candidly as possible – the premise of his new foundation and what he's been up to for the past six months or so.
I'm hearing about new Middle East-related arts and cultural foundations so often … they're popping up like mushrooms! You've got ones in the Middle East, Western Europe, North America … Why did you feel the need to establish a new one? What are the foundation's primary aims and objectives?
I'd been thinking of creating an art foundation for a while, whose support would be solely focused on Iranian artists, heritage, and culture. I always saw a need for an organisation dedicated to serving as a gateway between Iran and the world, and that would truly support the artists of my country – Iran – in a way such that every talent would have a real chance to be heard in the global scene. As the head of the Foundation, I have a unique vision to create a new cultural and artistic movement aimed at improving and more appropriately introducing the real essence of Iran internationally, while at the same time highlighting the country's unique talents and artists who are leaders in their field.
The Fondation Behnam Bakhtiar is branched into three main divisions: the artists' support system, the permanent collection, and the Behnam Bakhtiar Award. Furthermore, the Foundation has plans to run numerous scheduled projects, such as museum exhibitions, pop-up shows, and competitions, all aimed at presenting contemporary Iranian art to a wider audience. Based strategically in the unique peninsula of Saint-Jean-Cap-Ferrat in Cote d'Azur, France, the Foundation will break barriers and cross cultural bridges, while focusing on the introduction of a necessary alternative mindset towards Iran. We are focused on the universal language of art, and work closely with select partners, talents, and artists to bring forth new inspirational sources and a progressive way of thinking.
Over the past 15 years, the ever-expanding permanent art collection of the Foundation has been delicately built with a pioneering spirit, focusing on works that are in line with its primary goals. Motivated by challenging stereotypical beliefs and opinions about Iran, every acquisition in the collection has been inspired by the presentation and exploration of new ideas and perspectives. Open to different artistic styles, our permanent collection includes the works of iconic artists such as Sohrab Sepehri, Parviz Tanavoli, Shirin Neshat, and Ardeshir Mohassess, as well as ones by younger talents such as Rokni Haerizadeh, Mohammad Bozorgi and Tahmineh Monzavi, to name a few.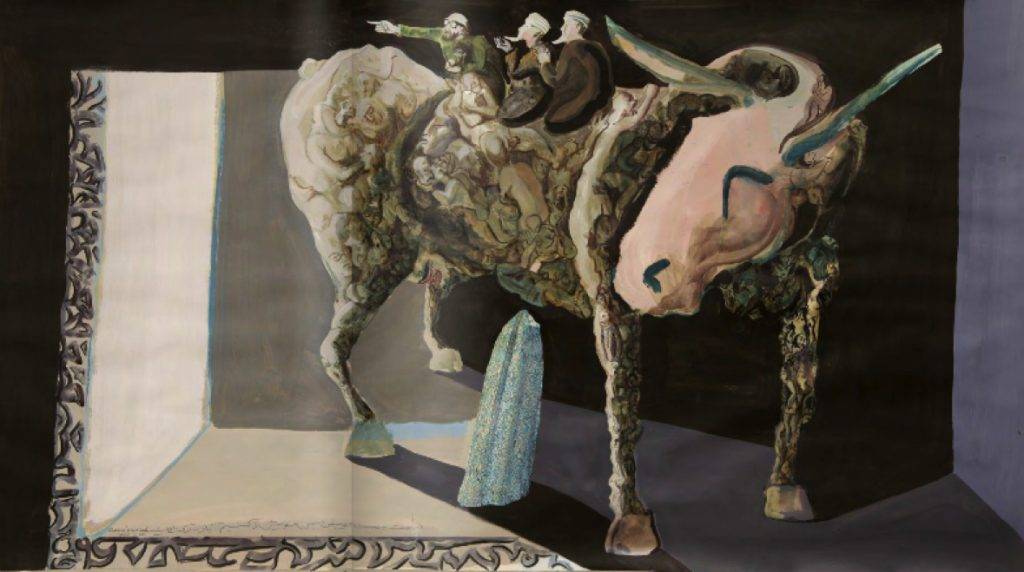 The Behnam Bakhtiar Award is the Foundation's expression of its solid commitment to its objectives. The award focuses on vital topics related to Iran, which demand or require attention today, giving a voice to artists who are serving as true revolutionaries and/or pioneers, awakening, informing, influencing, and exploring solutions for a better future through their works. Helping to present and promote this ideology is at the core of the Foundation.
Some other art foundations operated by Iranians (e.g. those outside Iran) are also open to supporting artists of other origins. Why have you decided to focus exclusively on Iranian artists? 
I am Iranian, and as an Iranian, I would like to focus on supporting the artists of my country. There are so many young talents nowadays in Iran who are unfortunately lacking opportunities and support, and it upsets me. As I mentioned previously, part of the Foundation's plans is to support younger talents. We'll be travelling all over Iran in the coming year solely to select a group of young individuals and establish an international campaign launching these talents. At the same time, there are also many prominent, established, and up-and-coming artists who deserve much more support and recognition. This is where we come in.
How will you be supporting these Iranian talents, both emerging and established?
We have different outlets for supporting both emerging and established artists, ranging from the acquisition of works for the permanent collection to the introduction of the Behnam Bakhtiar Award, which includes exhibitions, prizes, the publication of an artist's book, and a documentary. We are also planning museum shows, scheduled competitions and projects, cash prizes, sponsorships, and collaborations with artists in creating new bodies of works, and more.
What are the criteria for eligibility? What requirements need one meet in order to be able to win the Behnam Bakhtiar Award? 
Any artist or talent of Iranian descent can participate and ultimately win the Behnam Bakhtiar Award. We like to keep the Award open in a way that every artist – and even debutant – can participate and have a chance at being amongst the finalists and winning. The Award has been structured in such a way that all have an equal chance of winning. Of course, the Foundation will only be accepting applications from artists who would like to pursue their careers seriously. My advice to participating artists is to have a clear understanding of what the Foundation stands for.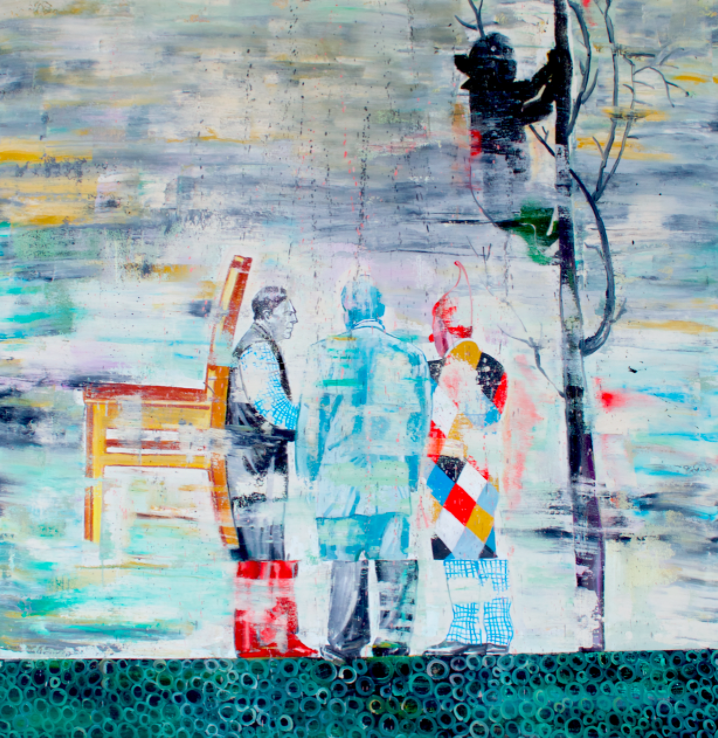 What sort of art catches your eye? How does an artwork make it into your collection? You've got pieces by some big names, as well as ones by little-known artists. I'm curious to know. 
I like art that is positive, colourful, expressive, vibrant, and alive, and that focuses on the positive as opposed to pain and suffering. I like works that stand out with bold statements, and that say much without doing much, concentrating on right values and not what is hot or that sells based on international demand. I personally cannot look at any more works focusing on the struggles and suffering of our people; honestly, it's depressing, and we are not about that.
If anyone takes a good look at the Behnam Bakhtiar Collection and the artists that we support, they will get an idea of what we're looking for.
I have quite the reputation of being extremely picky when it comes to selecting art. However, I simply give importance to the artwork itself: everything else is secondary.
As you mentioned, we have works by some big names, as well as by emerging artists, and the reason for that is that we want to create a new understanding within the Iranian art community. Artists should be judged by their actual works first and foremost, and not their profiles or reputation. There is no doubt that Iranian artists are extremely talented and are the leaders in their region; however, I see a lack of unity amongst them, which I think is missing in the art scene today. We are strong when we are together – not divided – and this is an important philosophy of ours. For instance, we've recently acquired two works for our permanent collection: one, a magnificent painting by the prominent artist Nicky Nodjoumi, and another, a powerful work by emerging artist Leila Fatemi. If I think the work is right, necessary support shall be provided to ensure that the world sees it.
Tell me a bit about the location. How do you think being situated in southern France will add to artists' experiences and benefit them? 
The magnificent peninsula of Saint-Jean-Cap-Ferrat has long been reputed for its exclusivity and prestige, as well as its unmatched natural beauty (e.g. by artists such as Picasso and Matisse), since the late 1800s. It has always been attracting the most unique individuals, from royals to celebrities and financial superpowers, and today is home to some of the most influential individuals on the planet. Having the Fondation Behnam Bakhtiar based here alongside its powerful network will provide a gateway to this world – a world that will greatly benefit the development of the Iranian art scene for many generations to come.
Another thing you've always told me is that you want to show people the real Iran and the true nature of the country. Why have you chosen to focus on the arts? Why not, for instance, get into politics or become a cultural historian? 
Art has been my driving force from the beginning; and, besides, the fact that I come from a family of prominent creatives and artists led me to focus on the arts. I'm not interested in politics, and try to stay away from it at all times. Art is my true passion, and I love my country and people. So, blending all the elements together was a natural progression for me.
What are attitudes towards Iranians and Iranian culture like, generally speaking, in southern France? Have you had to do as much 'fighting' as I have in Toronto and London?
Nowadays, we Iranians unfortunately have to always engage in a little bit of 'fighting', no matter where we are. However, I think it's important to mention that a good majority of the French people have always had high regards for Iran and Iranians due to the ties between France and Iran in the past; this feeling is particularly present amongst older generations. In Monaco and many areas of the French Riviera, for instance, Iranians are very well respected due to the presence of a select group of Iranians who have been active within society. An interesting thing I've been seeing here in the south of France is a genuine curiosity towards Iranian youth and what they've been up to. This really brings a smile to my face and gives me even more energy to do what I have set myself on doing: to become a changing factor in the way Iranian artists are seen, supported, nurtured, and introduced to the world. I want to help them to better convey their messages across, as this will ultimately positively affect how everyone sees us around the world.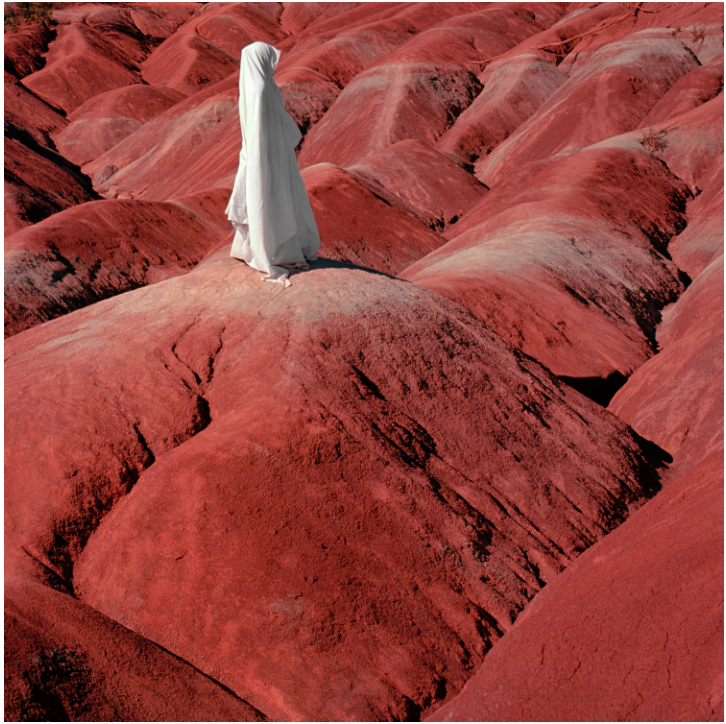 When can we expect things to 'kick off'? When can artists begin applying for the award, and when will the Foundation host its first events? 
We currently have several exciting projects lined up for this year, including scheduled competitions and projects that will allow Iranian artists to take part in and have a more active relationship with the Foundation. Regarding the Award, artists will be able to make submissions via our website beginning in January 2017. Furthermore, we are working on showcasing our permanent collection publicly, and are planning exhibitions in the south of France and Monaco. As for the rest – you'd need to keep up-to-date with our social media accounts and website, since I don't want to spoil the surprises now!
By Joobin Bekhrad
Originally published on REORIENT
Cover image: Sassan Behnam Bakhtiar – Self-Portrait (detail; from the Invincible series)