Greece has been serving as the reception center for refugees trying to find a home in Europe since the wake of the 'refugee crisis' in 2015. Since the controversial EU-Turkey deal came into place, where those not granted asylum would be taken back to Turkey; as well as Turkey's increased vigilance on its coasts, clandestine arrivals by boat to the Greek islands have slowed down. Similarly, media attention on the Mediterranean crisis has also waned. However, the situation for refugees is no less horrific and arrivals have not stopped completely.
The new arrivals are unaware of what lies ahead of them as they join a toxic environment caused by political stagnation from a slow and long-winded asylum process and inhumane conditions. A situation, some say, the Greek authorities have created on purpose.
The flawed asylum process
Refugees in Greece have been waiting months for their asylum applications to be processed. Current flows into the Greek islands are from origin countries that are both high recognition like Syria and low recognition like Pakistan and Afghanistan.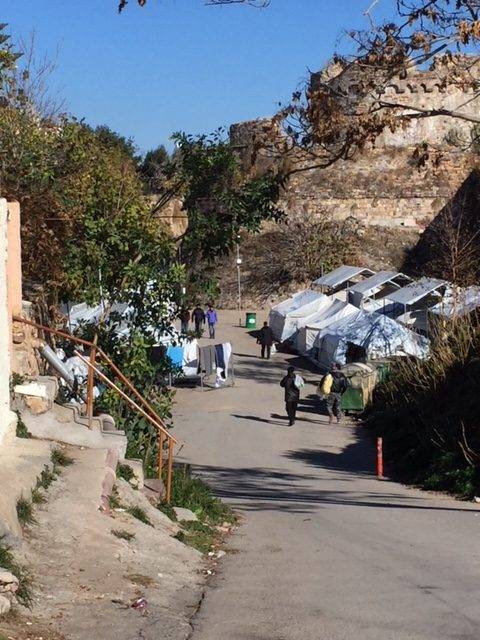 Sharon Silvey from RefuComm, an organisation that provides information to refugees on Greece's mainland and islands, says applicants are not told basic things about the interview process. For instance, on the Greek islands, due to the EU-Turkey deal, high recognition applicants must undergo an extra interview where they need to prove that Turkey is not safe for them. They however expect to talk about why they can't return to their own country. This causes great confusion and frustration as they are simply unable to prepare their case. Many also did not realise that they could stop the interview if they weren't given an appropriate translator.
Vinzent Vogt from Refugee Law Clinics Abroad recalls the case of an Algerian asylum seeker. He told the interviewer his father had poured hot water over his hands to punish him for being gay back in Algeria. The interpreter, a French speaker, wrongly translated what he said, Vogt explains "He told the interviewer that his father cut off his hand, and then he has this guy sitting in front of him with both his hands".
Unfair processes
Silvey said that in her experience it was only after RefuComm showed asylum seekers an animated film to explain the process that they understood it. She said it made a real difference with asylum seekers feeling more at ease and prepared for their interviews, which one woman referred to as the "monster in my head". In addition, it broke through language barriers as many of the refugees cannot speak English.
In fact, Silvey said that their translator's case proved this as he would have ordinarily been rejected through the current system despite having a genuine asylum claim. After preparing by watching the video, Silvey said he passed "and he is from Pakistan where they have a low recognition rate of 2%."
Vogt points out that the application of the law regarding the asylum process is a "mess". He says, "Because there are only seven lawyers conducting appeals for everyone on the island they are totally overworked. Some have switched'sides' from working for the UNHCR or an NGO to the European Asylum Support Office (EASO) and for sure in such a situation also the quality of the appeals is not optimal." He added that EASO conducts the inadmissibility procedures by themselves. So, while the Greek Asylum Service makes the final decision, EASO is doing the interview, giving a legal opinion and has a high influence over the procedures. That's something he says is not in accordance with EU law. He also says the interviews themselves are also often unfair or unlawful as people are frequently interrupted or leaving the interview in addition to bad interpretation.
Those that fail their admissibility interviews can appeal, failing which they're placed in detention until they're deported.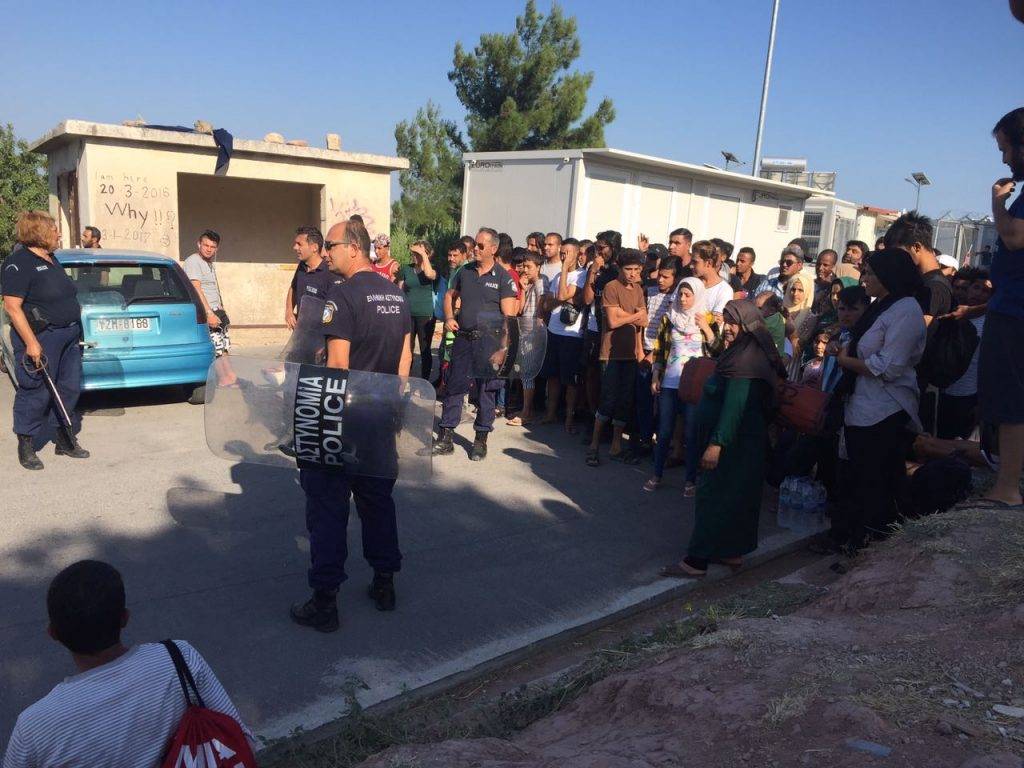 Tense times
"Then there are vulnerable cases", says Vogt. "The concept of vulnerability is very broad on the Greek islands and can apply to anyone with post-traumatic stress disorder, but because that encompasses a high number of people on the island, the EU Commission put pressure on the Greek government to change their practice and to recognise less people as vulnerable. After prioritising those more vulnerable than others, it tends to be the young men who are at the back of the line, particularly those travelling alone." These messy, Vogt says, has ultimately led to tensions.
Bigger organisations like Save the Children (STC) and the International Committee of the Red Cross (ICRC) have acknowledged the problems.
Fragkiska Megaloudi from ICRC Greece for instance told The Iranian the Greek government have overall responsibility for the security in the camps, but they themselves have been monitoring the security situation with concern. She said that "Overcrowding and [a] long waiting period for asylum applications to be processed has created further tensions and has caused stress and frustrations among migrants." Andreas Ring, Save the Children's Humanitarian Representative in Greece reiterated Megaloudi's concerns adding that there was often "confusion between the roles of the army, the police or the navy (for the sites where the navy are involved) [that] prevent a safe and effective resolution of the incident, and police often only intervene in exceptional circumstances".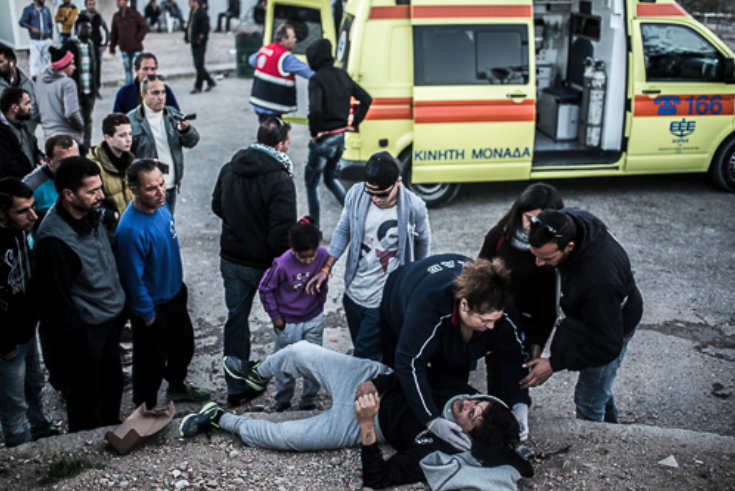 Unprotected
These concerns are also coupled with reports that the authorities do nothing in response to tensions or violent incidents among the refugee community.
Silvey for instance told The Iranian "I've seen fights break out in the squats in Athens and the authorities aren't even called, so they just work it out amongst themselves". Silvey recalled an incident in Exarcheia, also known as Athens anarchic capital. She said that in one of the squats, it was alleged that a woman was raped twice and the police weren't even called. Silvey said "we heard that the men got together and decided it was her fault and protected the man, basically. The woman ended up going into hiding."
Vogt also says they know that there are ethnic tensions and fights in the camp. However, the reaction of the authorities is slow and the protection of people in the camp is lacking.
And on other occasions, The Iranian has learnt that there had been alleged assaults by police officials.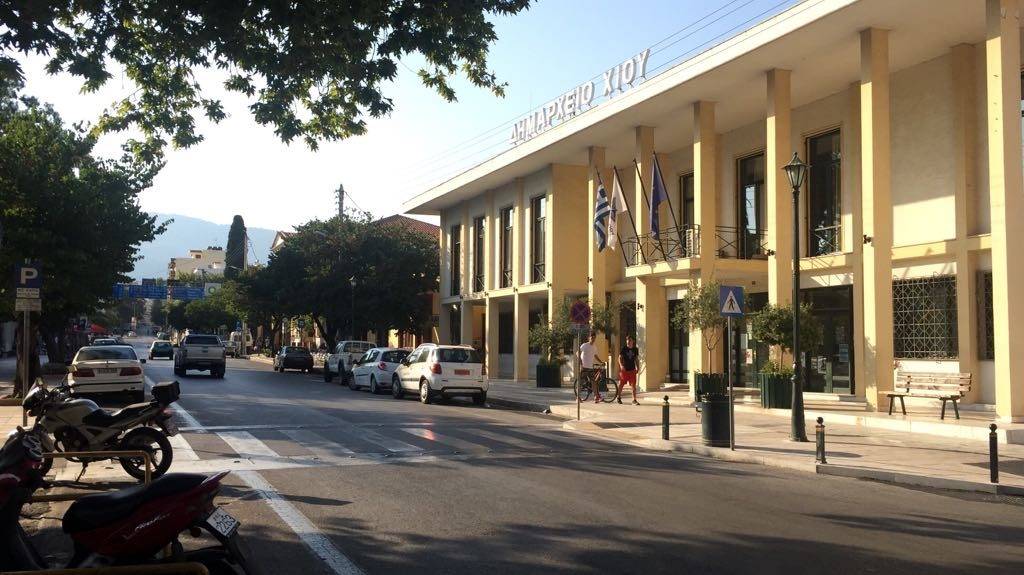 25 year-old US citizen Juan David Romero, who went out to volunteer from 12 July until early September, told The Iranian, he had witnessed refugees being assaulted by police on a number of occasions in Chios, one of the Greek islands. On one occasion Romero himself was taken in by the port police and assaulted on apparently no charge. Taken in by port police after he spoke back to an official after waving his friend off to Athens, he says he was detained and in the confines of the port police station was punched on the shoulders and the chest.
Also, being from the LGBTQ+ community, he said he was fearful as to what they might do once they found out he was gay and openly mocked photos they found on his laptop, which was with him when he was detained. He says he was released several hours later but told The Iranian he believed that his Columbian heritage made officials think he was an Arab and a refugee. Romero did not file a report on the police officials however as he said he feared retaliation.
Manufacturing chaos
Vogt fears that the authorities are willingly creating horrible places so that people do not come to Greece. "It seems to be a political agenda otherwise it's a really big administrative error," he says. "The situation ends up being better in informal camps than in official places. If the authorities want to keep asylum seekers at these islands they should first build up an appropriate structure including accommodation and a legal structure that works. That did not happen: the EU first announced the EU-Turkey Deal and people were restricted from leaving the island, then the structure was implemented and it does not work."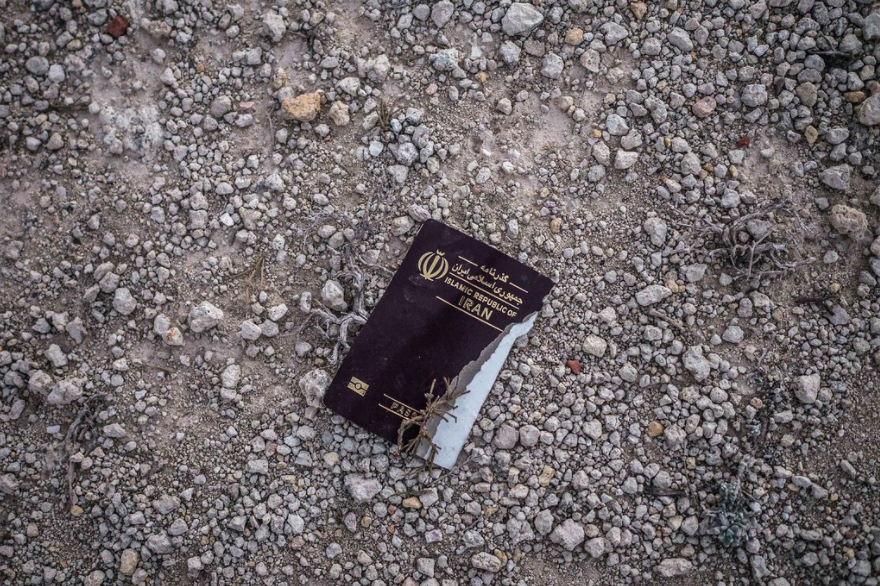 But the handling of the crisis seems to simply be compounding any trauma refugees have already experienced.
Ring suggests an alternative solution, "if we remove people from this situation, and give them a safe, stable place to live with information about their future, then they can live normal lives again and start re-building everything they have lost".
Vogt and Silvey both stress there needs to be more attention on what is happening in Greece. "I definitely think there needs to be more attention on the situation", says Vogt, "The project there is not only a Greek project it is an EU project. The civil society, the EU and the media have to talk about what is happening there."
Cover photo: Tents set up as temporary shelters line a beach near the Souda refugee camp, next to the medieval castle on Chios island, Greece, June 9, 2017 (ABC News)