Babak Anvari—whose culturally-specific, domestically haunted horror thriller Under the Shadow released back in 2016 to critical praise—has a new untitled film project on its way. The Hollywood Reporter announces that this untitled feature will release in 2019 under Annapurna Pictures, the contemporary motion picture company which has distributed and produced well-known films including Detroit, Sausage Party, Phantom Thread, Ana Lily Amirpour's The Bad Batch, and the upcoming Sorry to Bother You (a personal favorite of this writer).
THR mentions that Anvari's new film will feature Dakota Johnson (of Fifty Shades of Grey fame) and Zazie Beetz, who will star as Domino in the highly-anticipated Deadpool sequel. Reports from back in February also mention the involvement of Armie Hammer, perhaps in the lead role.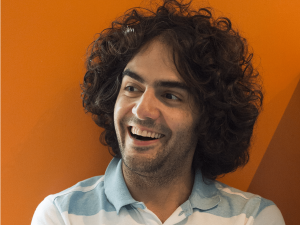 Under the Shadow took place in Tehran during the War of the Cities, centering on a mother home alone with her daughter and a mysterious entity who invades their apartment complex after a missile attack. Anvari's new film takes place in the US this time, and "…follows a New Orleans bartender whose life starts to unravel as a series of disturbing and inexplicable events happen after he picks up a phone left behind at his bar."
Under the Shadow was Anvari's first full-length feature, and enjoyed increased attention in the US after being made available to stream on Netflix after home release. It currently holds a glowing 99% Certified Fresh rating on Rotten Tomatoes based on 70 reviews.
---
Next: Trailer of Shiva Negar in American Assassin