2013 saw the debut of Marvel's first Muslim superhero headliner, 16-year old Pakistani American Kamala Khan, a/k/a the new Ms. Marvel. Khan has become a celebrated character in the Marvel Universe, with special attention to her ongoing comic book series penned by Muslim writer G. Willow Wilson. Since her creation, she's become a regular addition to the cast of the Avengers Assemble cartoon on Disney XD, where she is voiced by Iranian-American actress, writer, producer, and activist Kathreen Khavari.
Khavari, who has a Master's in the Control of Infectious Diseases (an interest of hers since childhood), shifted her pursuits to acting beginning in 2011. As a MENA actress, she discovered constant challenges, including offensive behavior from her agent, who "…sent her to audition for stereotypical Middle Eastern roles – from terrorist to wife of a terrorist to even a terrorist undercover as a prostitute."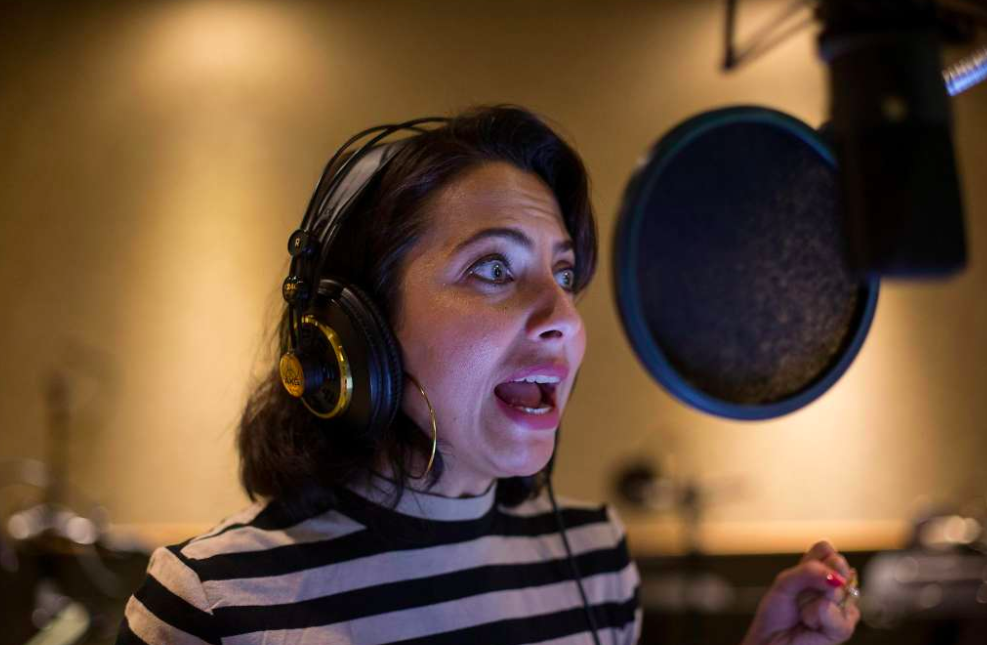 She soon began dodging these roles, changing her representation and aligning with other MENA actresses in a similar predicament, like Iranian-American comedian Zahra Noorbakhsh and Afghan-American actress Azita Ghanizada. These remarkable individuals push back against prejudicial treatment and typecasting of MENA actors, and attempt to reshape the expectations and conditions of decision-makers in casting. This may include the education of casting directors, reworking allowable words in casting breakdowns, and even Ghanizada directly meeting with the leadership of the Casting Society of America.
Aside from her voice-work as Kamala Khan, Khavari can be seen in HBO's hit show Insecure as Issa Rae's prickly coworker Patricia. Still, her voice has become synonymous with Ms. Marvel, and Kathreen Khavari looks to be portraying her in every animated incarnation, including the highly anticipated film Marvel Rising: Secret Warriors alongside a cast composed primarily of women, releasing later this year.
Kathreen Khavari in Marvel's Rising Secret Warriors Trailer: