Reports about the number of casualties and arrests in Iran's protests have been rising since Saturday night, amidst the most widespread news blackout in the country in 40 years.
Tens of people were reportedly killed in two days of protests in Iran while in places such as Shahryar in the vicinity of Tehran at least one was killed and dozens are in hospital some in critical condition, local medical staff said before the Internet was cut off.
Meanwhile, at least 40 protestors have been arrested in the central Iranian city of Yazd, Iranian authorities said.
Authorities began to warn protesters Saturday afternoon that they were ready to use force, as Supreme Laeader Ali Khamenei called demonstrators "bandits".
Protests started on Friday after the government increased the price of gasoline from 10,000 rial to 30,000 rial per liter while allocating 60 liters of gasoline ration for every car per month at 15000, rial per liter.
Because of the news and internet blackout it is not clear if protests continue with the same ferocity at midday Sunday. But reports indicate there was unrest in Tabriz University and the bazaar in Tehran was on strike. Some reports from Esfahan indicated protesters are preparing to come out in late afternoon.
In another development, in his first reaction to the protests, Supreme Leader Ali Khamenei Sunday morning expressed support for the price rise and called the demonstrators "bandits".
#IranProtests continue. One person reportedly killed. #Iran pic.twitter.com/MdcjWVowQs

— RadioFarda (@RadioFarda_Eng) November 16, 2019
Meanwhile, Khamenei attempted to distance himself from the decision by saying in a tweet that he is not an expert on oil price and that he has relied on and will support the decision made by the heads of the three branches of the government, i.e., President Hassan Rouhani, Majles Speaker Ali Larijani and Judiciary Chief Ebrahim Reesi.
Reports on social media received before the blackout said in many places protesters burned pictures of Khamenei. Also, on Saturday, several bank branches were set on fire in Eslam Shahr, Behbahan, Esfahan and in Tehran suburbs.
The news blackout imposed by the Iranian government has been so widespread that only a handful of tweets originating from Iran have been observed Saturday morning. Internet on cell phones has been totally cut off although some living in border areas have been using SIM cards from neighboring countries to connect to the world.
The blackout even affected Iranian news agencies whose websites are inaccessible or too slow. Even the IRGC-linked Tasnim news agency has been extremely slow in updating its stories.
Oddly enough two prominent opposition figures, reformist Mostafa Tajzadeh and ultraconservative Abdolreza Davari have managed to find a way around the problem and tweet their concerns.
Tajzadeh suggested that the administration and the Majles should listen to the people's demands and reverse the price rise or to resign and leave the country to its "real owners."
Davari warned the Majles that if it does not listen to the people and succumbs to other pressures and steps back from demanding a review of the decision to increase the price of fuel, Iran will face a crisis of participation in the upcoming parliamentary elections.
Meanwhile, the editor of conservative Sobh No newspaper Farshad Mehdi Pour addressed President Rouhani, blaming him for the crisis and calling upon him to end his silence.
Iranians abroad, have been expressing concern that security forces will kill more demonstrators under the cover of the news blackout in Iran which is more widespread than ever before.
During the post-election unrest in 2009, the IRGC used the same tactic, killing and arresting many protestors.
Internet Service Providers (ISPs) in Iran say the decision to cut off the internet has been made by the Supreme National Security Council headed by Rouhani. The Council's Secretary, Ali Shamkhani has been at the Parliament Sunday morning in a closed-door session. Apparently, he has persuaded lawmakers to take back their proposals to put the price-hike decision to vote.
Pictures: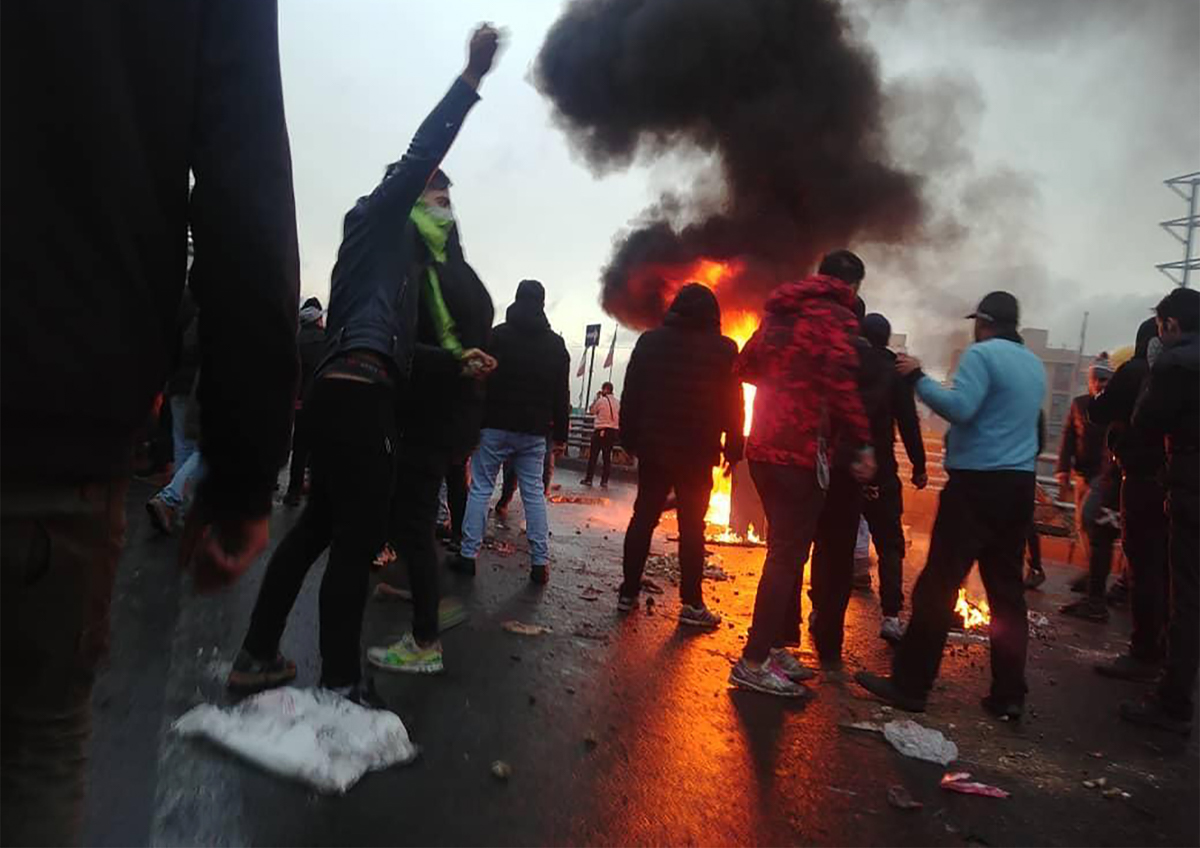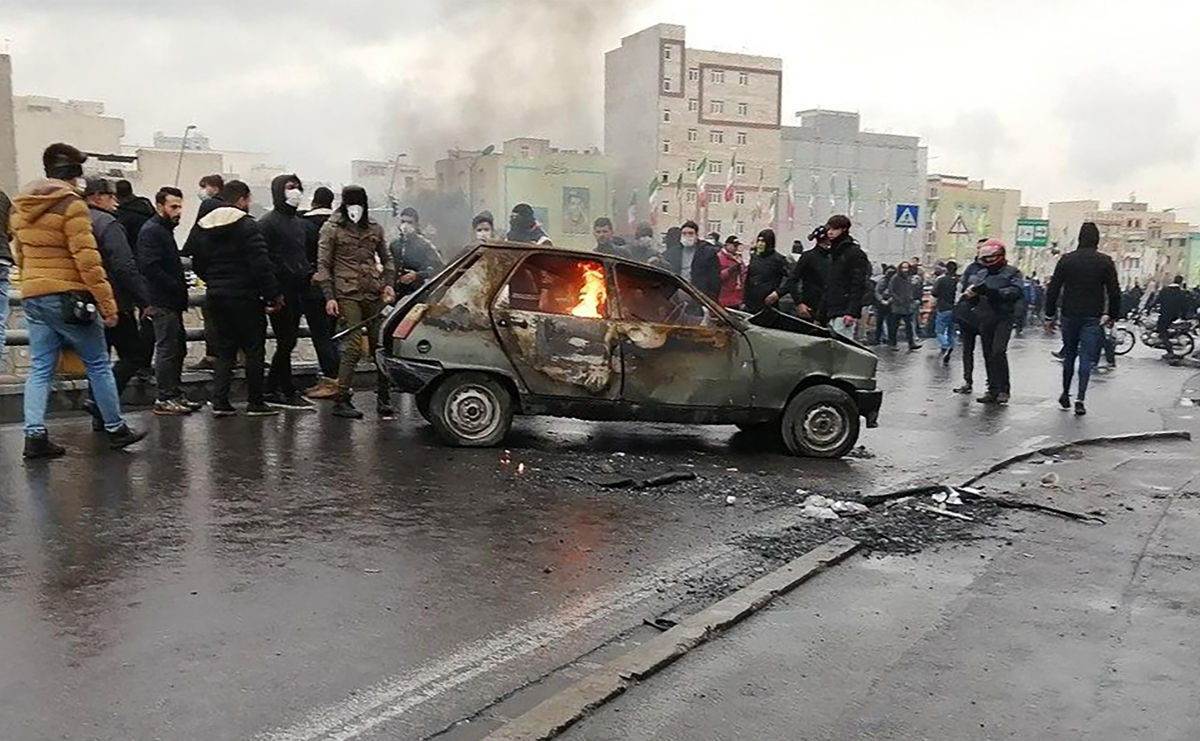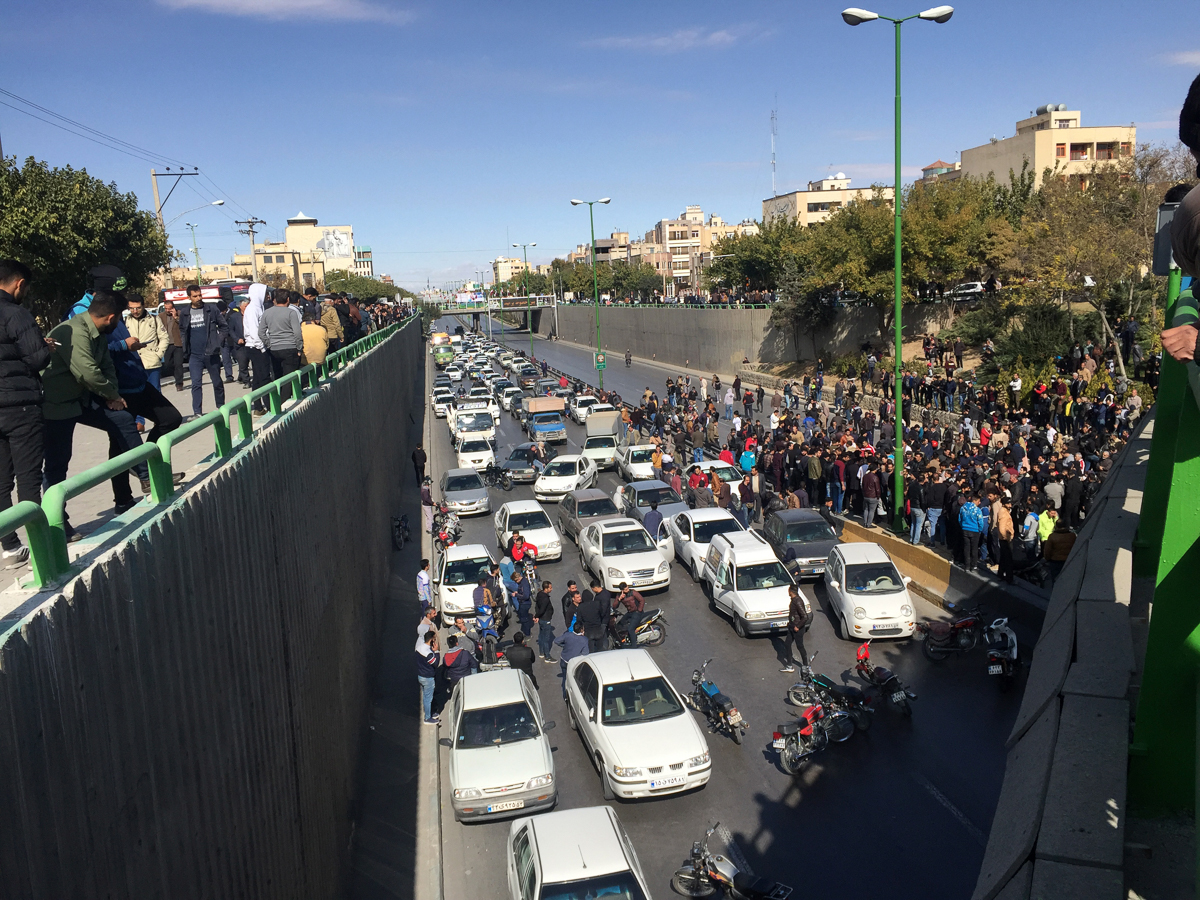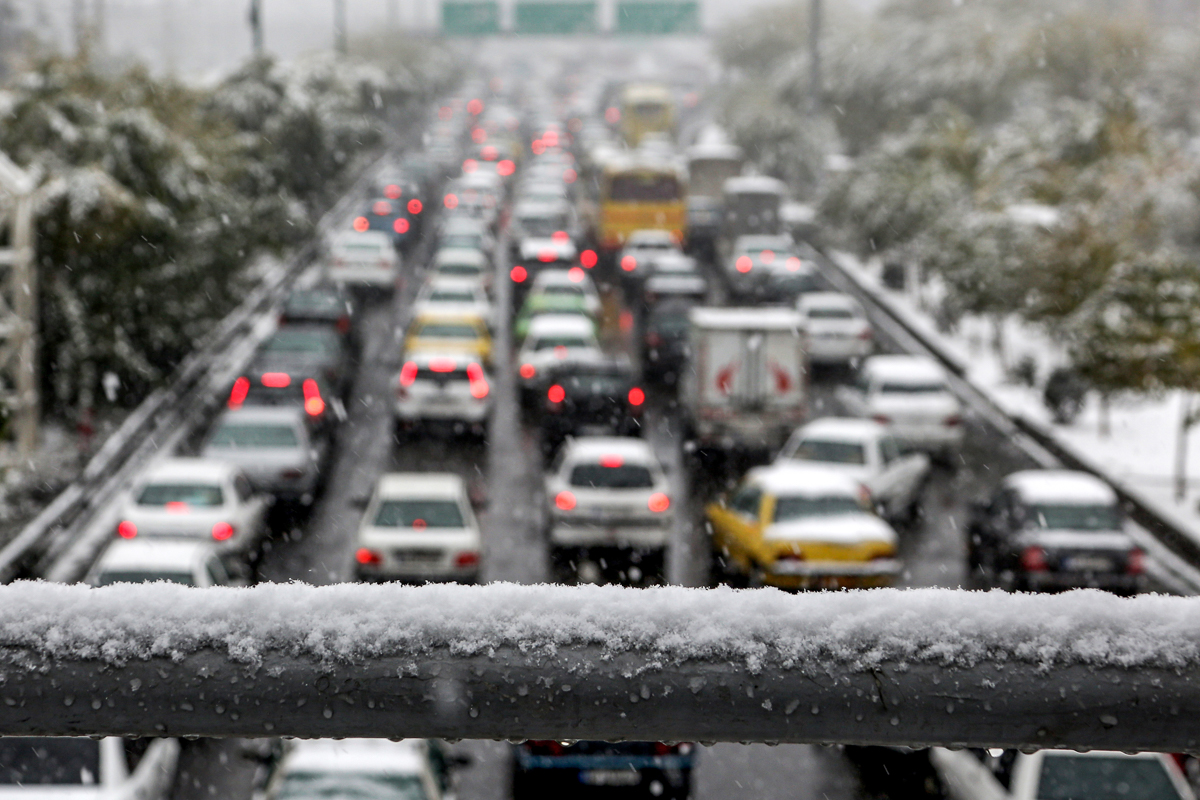 Social Media Reactions
If you supported sanctions on #Iran you hoped for #IranProtests & chaos to ensue. But #Iranians dying are *not* you b/c you sit in Paris, LA, DC…& ask that they risk lives for your political fantasy.

Remember when Iranians wanted economic relief you wanted their strangulation.

— Assal Rad (@AssalRad) November 17, 2019
I cant stand those who advocate sanctioning the Iranian people to their knees in the hope that theyll rise up.

Your personal vendetta against #Iran's govt shouldnt outweigh Iranians' basic needs.

Iranians are stuck between the govt, US sanctions, & these self-interested exiles.

— Pouya Alimagham پويا عالي مقام (@iPouya) November 17, 2019
1. There is a misunderstanding about Iran's decision to cut fuel subsidies. The move is not a knee-jerk reaction to sanctions pressure on the government budget. What Rouhani announced was what the IMF advised in its 2018 Article IV consultations. It's solid fiscal policy. pic.twitter.com/Of11vAUyQ2

— Esfandyar Batmanghelidj (@yarbatman) November 16, 2019
On their consecutive day, #IranProtests are not giving signs of running out of steam.

This footage is from today and was filmed in Tehran's Lalezar neighbourhood.

People are chanting: "Death to the dictator", in reference to Iran's rulers.

Widespread internet outage in Iran pic.twitter.com/kpJHUWkXco

— Masih Alinejad ?️ (@AlinejadMasih) November 17, 2019
Indeed, in the case of #IranProtests the most hypocritical of all are those who have been supporting US sanctions on #Iran—which have massively exacerbated living conditions for Iranians—and are now sending their thoughts and prayers to Iranian protesters.

Iranians aren't dumb! https://t.co/Yx7VmOvXtv

— Maysam Behravesh میثم بهروش (@MaysamBehravesh) November 17, 2019
A regime that came to power promising free water & electricity, has given free oil to its fellow dictatorships and nothing more than poverty and suffering to Iranians. The only solution is the removal of this criminal, anti-Iranian regime. We must believe in our power & strength. https://t.co/QDVqE5QXAR

— Reza Pahlavi (@PahlaviReza) November 15, 2019