Kodak moments
Photo essay: Iran
By Poriya Moazzami
October 6, 2003
The Iranian
This is my picture journal from my month-long trip to Iran this past June. Every step of that beautiful land was a Kodak moment. So I tried to capture what will be worth looking at and help me remember where I am so proud to be from.
Visiting Iran after 7 years, when I first left, and spending time with my childhood friends was rejuvenating. Despite their struggles of daily life, seeing people keeping their sense of humor, and displayinng the hospitality they are so famous for, was admirable.
So if you are looking at these pictures I hope it reminds you of the memories you may have and give you all more reasons why we so dearly love Iran.
Last <<< .... 40 photoss...... >>> Next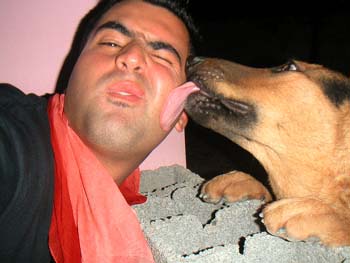 Neighbor's dog, Shomal
Last <<< .... 40 photoss...... >>> Next
* Send this page to your friend