Maryam's pregnancy
A play

Ezzat Goushegir
October 26, 2005
iranian.com
This is a scene from one of my plays. My plays in English have been performed or read on American stages. I have also published four books in Persian.
CHARACTERS
Mother age (42)
Actress (22)
Maryam (22)
TIME: 1980s. During the war between Iran and Iraq,
SETTING: A cellar
SCENE 2
(Actress on stage listening. In a dim light, we hear Mother's voice on tape.)
Mother's voice
One day as the king's son rode through the forest he heard a singing so lovely that he stood still and listened. It was Rapunzel in her loneliness. While he was hiding behind a tree, he saw a witch calling out:
Rapunzel, Rapunzel
Let down your hair.
Suddenly a golden waterfall appeared before him and the prince climbed up. At first, Rapunzel was terrified, having never seen a man before, but when the prince caressed her hair and told her how much he loved her, all her fears were gone.
(The voice fades.)
Actress
Then what happened, mom? Mom…mom…
(The Actress looks around, calling "mom", trying to find her mother. Then slowly her child-like qualities change. Faced with the reality of her pregnancy, she calls her mother terrified, and exits.)
Maryam
My mom, just as the story is getting to the juicy parts, always pulls the plug. Come on mom, tell us that Rapunzel is under the prince…no, I mean the prince is under Rapunzel. Why should it always be the prince who's on top? Rapunzel could be on top too. Either way, Rapunzel's belly is swollen. The prince has many mistresses all over the world, or he could be inside a shark's belly. Anyway, who cares? What matters is that Rapunzel's belly is swollen. There's a pest squirming inside of her. Rapunzel is now puking her guts out every day, the smell of meat nauseates her, spots have appeared on the tip of her nose. Mom knows that Rapunzel's belly is swollen. Now Rapunzel receives seven or eight kicks and blows every day and a thousand curses and insults. Each day she has to down pints of chamomile tea, saffron, parsley juice and many other concoctions. But the kid is holding out inside her belly.
(Mother and Actress enter.)
Mother
Oh, God! What have I done to you that you are testing me like this?
(The Actress is hunched up, squatting in a corner. Mother slams both fists into the Actress' head.)
Mother
When?...When did it happen?
Actress
I don't know…
Mother
When? Try to remember…when?
Actress
A month ago…no, two month ago…no…I don't know…three months I guess…Yes three months…at the beginning of summer.
Mother
Where?
Actress
On …on the sea…
Mother
The sea?
Actress
On a boat…
Mother
Who is he?
(Silence)
Who is he? What's his name?
(Silence)
Don't be afraid…tell me. (Touches her hair) Tell me sweetheart…I'm your mother…I must know…(Pause)? What's his name?
(Silence. The Mother gets angry)
Who is this son of a bitch?
(Silence. She slaps her)
Are you deaf? Or dumb? What's this bastard's name?
Actress
(Hesitantly)Jasem!
Mother
Where does he live?
Actress
He has no home in here, no family!
Mother
Then how did you?...How?
Actress
He lives in Kuwait!
(Mother stares at her, then beyond into the distance.)
Mother
Is he a business man?... From a good family? (To herself) Tall? Handsome? Like a prince?
(Actress softly cries. Suddenly Mother rises and pulls Actress to her feet.)
Mother
Run! Run around the yard!
(Actress runs around the stage.)
Mother
Faster! Faster! Faster you bitch! Faster, may God strike you dead!
(Actress runs faster and faster and begins to pant.)
Mother
Faster!
(Actress collapses on the ground.)
Actress
I can't anymore…no…I can't…
Mother
What shame!...How can we get rid of this shame?
(Furious, Mother pulls Actress to her feet, points to a huge, heavy sack at the corner of the stage.)
Mother
Take this millstone to the basement!
(Actress moves blocks down stage.)
Mother
Put this sack on your back and take it up to the roof!
(Actress lifts the sack on her back and runs upstairs and back. She repeats the action a few times.)
Maryam
Forty pounds up, forty pounds down! Turned into a pack horse but nothing happened.
Mother
Jump! Jump! Jump from up there! Again! Jump again!
Maryam
Jumps off a thousand times until she collapses, but nothing happens!
(Mother, in rage, pulls her up and begins to pound on her stomach.)
Mother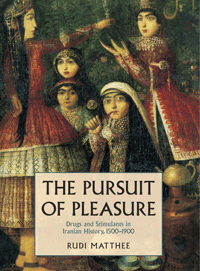 Holly…God…(Actress retreats) Stop! Stop where you are!
(Mother delivers second punch. Then third and forth punch while swearing. Actress falls to floor and bursts into tears.)
Mother
Kill it, make that seed die!
(Actress writhes in pain. Mother brings out knitting needle. Lights dim.)
Mother
Spread your legs apart! (Actress moves away)Lie still!
(Mother forces the Actress down on ground and spreads her legs apart. She struggles to stick knitting needle inside her. Actress wails.)
Mother
You've scandalized us!
(Mother begins to clean her bloodied hands and Actress' bloodied thighs.)
Maryam
My mom's hands are bloody. My thighs are bloody, too. But the kid's still hanging on. It's made up its mind to stay in there.
(The stage is quiet.)
Actress
A midwife…must get a midwife.
Mother
Do you want the whole world to know?
(She looks at her with regret and love)
Mother
My sweet daughter, most beautiful daughter, I had such high hopes for you, suchwonderful dreams.
(She embraces her, touches her hair, kisses her, holding her tightly, they both rock together.)
Mother
After years of suffering, after years of pain…of working hard, I wanted so much to raise a daughter to be unique among all other girls in the city! To be educated, to be somebody! Not like me, crushed under foot, begging for a loaf of bread and a pair of shoes!
(Suddenly she stops talking. Pushes the Actress away and faces the other way. The stage is quiet. When the lights shift to Maryam, the Mother and the Actress leave the stage.)
Maryam
Mom visits the fortune tree and ties a piece of my dress to it. The fortune tree has lost all its leaves but has as many pieces of material tied to its branches as you can imagine with all the colors faded by the sun, just like the faded fortunes of all those who tied them to the tree. Now Mom kneels, facing Mecca, five, six times a day and talks to the sky. That is, she talks to God so that God can cure all her misfortunes from up there. Mom is constantly worried. She has lit candles for me, has had sheep sacrificed, has pleaded with all the saints, cries all the time, and beseeches the prophet. (In a childish voice) Mom, what does god look like? (Imitating Mother's voice) Like a tall man with a halo around his black turban. (Crosses to audience, in her own voice) If that's what God looks like, I'll shit on him…and on his beard, mustache, turban and on his prick!
(Maryam surveys the audience for their reaction.)
What was I saying anyway? Oh yeah, I was saying…just like mom who utters a thousand praises to god and the prophet, I wouldn't mind uttering a thousand praises of my own kind for God, Jasem, my dad and brothers. Fuck God, fuck Jasem, fuck my dad, fuck my oldest brother, fuck my second brother, fuck my third brother, fuck my forth brother….no, if I keep going I'll end up having a thousand brothers and I've only got three brothers…three lecherous monsters as brothers, just like mutants!
(Mother enters hurriedly, looks petrified, light shifts to Mother.)
Mother

Maryam, Maryam, where are you? In which hole are you hiding yourself? Come quick, grab your suitcase. Your father and brothers are searching for you, armed with daggers. They are out to spill your blood. We must run away. I can't bear to watch you get lynched. Where are you Maryam? (To herself) I wish I had never given birth to you. I wish you had been stillborn. (Hysterically calls her) Maryam!
(Actress, frightened, walks towards the stage with a small suitcase. The sound of bombing is heard. Both are shaking.)
Mother
What the hell are you staring at me for? Hurry up!
(As the sound continues, the light fades to blackout.)
END OF SCENE 2
Ezzat Goushegir
Evanston, ILLINOIS