Aziz Abad
Going back to my roots
October 11, 2004
iranian.com
Recently the readers of iranian.com had seen some pictures I brought back from Iran. I have received so many wonderful emails from those who saw what I saw through the tiny screen of my digital camera. I was amazed to find that so many people related to the pictures and felt what I felt.

I arrived in Tehran into my family's waiting, open arms. Again, there were some 30-40 people in the airport, who had waited for hours to see me 2:30 in the morning. They are either crazy or in love.

I kissed and hugged my younger sister, Mom, Dad, my older sister, and then cousin after cousin. It's a ritual, we all go through, I guess. Mom complained, as usual; "mordam maadar, cheghad entezaar bekesham?" (I've died waiting for you). Well, it's Mom, what can you say? It had been four years since my last trip.

The airport was a complete mess, as usual. So were the crowd, traffic, streets, stores...as usual. Got to my sister's house and laughed at my cousin Mehrdad's jokes until the sun came up and we all had "kalle paacheh" -- well, most of us! I won't even translate what "kalle paacheh" is!

A couple of days after my arrival my younger sister mentioned that she had been to Aziz Abad, a small village near Arak, (central Iran). My Mom's aunt had a house there where we used to visit on some of our summer vacations. She mentioned that the house was still there. It was an old house and the fact that it still stands shocked me and at the same time excited me. I asked her in disbelief, "You mean the house is still there?" "Yes," she said, "and in good shape."
I wasted no time. I told my brother-in-law to rent a bus with a driver, we're going to go to Khaleh's house.

They all looked at me as if I was crazy. At the same time they understood that the sentimental part of me would never pass an opportunity to revisit the past with deep nostalgic feelings. Even though we were originally planning on going to Shomal (northern Iran), plans were changed and before we knew it twenty one of us got in a bus and headed for Arak.

The need to see the old house and pay my respects to a woman who was such a great human being, was overshadowed by a group of nutty people who wouldn't sit down for a good hour until we were well out of Tehran and had a flat tire! They were dancing and singing, clapping and whistling. They made noises I hadn't heard but in a football game. These guys were crazy!

It was mid afternoon, when we finally arrived in Aziz Abad. The bus could only go so far in the dirt road. We got out and walked a half block or so until we came to the entry door to the house. A metal one had replaced the old wooden door. We opened the door and I was the first to walk in.
A very old lady with a sweet Araki accent that has a kind ring to it greeted me. She asked how my Mother and Father were, without knowing whose son I am. She saw my Mom behind me. She was another one of my Mom's distant aunts. She seemed thrilled to see all of us. Apparently, her and her husband lived alone and don't have many visitors.

I started walking towards the old house and took a couple of pictures. All of a sudden a huge wave of memories knocked me over and I found myself overwhelmed by emotions of childhood memories and felt the absence of Khaleh Masoomeh, the lovely lady who had greeted us in that big yard, in front of the old house, with kisses and hugs so many times.
I remembered her kindness, sharp wit, and genuineness that can only be found in older generations in places like this small village. With tears running down my face I looked around and saw an old lantern. It was hanging on the edge of the wall, all alone. I could see nothing else but the lantern and how it represented a life long gone so beautifully, so symbolically.

I went through the whole premises and looked at the barn. I went through the house and looked at every corner. On one of the walls there was my handwriting, the date: "12 Farvardin 2537" and underneath that, "1357" (April 1, 1979, the day Iran became an Islamic Republic in a referrendum). It was about six months before I left Iran.
The lantern on the window cell was still there, the pictures in their frames, the beddings, the clay oven... everything. It was as if they had been frozen in time. I had lost track of time and space. I was completely drowned in my emotions, memories, and Khaleh's enormous love and affection. I looked back, after a good 15 minutes of walking and snapping pictures just to find my family crying and all of my cousins following me and wondering why are they crying.

My very close cousin, whom I grew up with in Iran, was in the front yard. I could hear him singing a song that in the recent years has become very popular with the passing of an old member of a family: "ajab rasmieh, rasm-e zamooneh... miran aadamaa.... az oona faghat khaatere-haashoon be jaa mimooneh." (time is cruel... people leave and only their memory remains). It is a wonderful, sad, sad song about the hand life deals us.
It was a scene and a feeling I, probably, will never experience again.

We all went next door to the old lady's house. She asked us to come over for tea. Amazingly, this 80+-year-old served a total of 80 glasses tea in a matter of 20 minutes. Her love of what she was doing and how she was serving us was nothing but simple, pure, old Iranian hospitality.

Her husband showed up about an hour later, coming through the door, ever so slowly, with a walking stick. He got closer but it seemed his vision was impaired. Finally he recognized some of us and started crying. He couldn't hold back; he was so happy to see old nieces and nephews and their children and their children.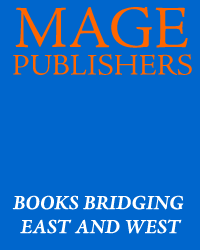 We sat there, rather quietly, and absorbed the wonderful village air with all the "dehaati" smells one could imagine. We looked at the pictures through the very small screen of my camera. "The pictures came out nice," was the only thing my Dad could muster without breaking down. I think he must have been thinking about his own absence some day. He's 74.

I looked over at one of my cousins, who had never been to the village. He was looking at me with begging eyes. "Let's stay here tonight," he said. "Here? Right here?" I asked. Then everyone said "YES!"

We went out and bought some fresh eggs, tomatoes, and bread and prepared a very simple omelet. That night most of us guys ended up spending the night under the pure skies, while the others slept in the rooms.

The trip, the house, the night sky, were all an experience of a lifetime. I took those pictures with love in my heart. I cannot explain it any other way.

When I came back from that trip and subsequently retured to the U.S., I was a bit more appreciative for the times my parents took us to places like Aziz Abad. As a child I would roll around in the dirt, come back home with bruises and scraped knees and Khaleh would wipe my tears away, give me a piece of homemade bread and make me forget all about the pain and blood.



I'm glad that my childhood was not spent in front of the TV with multiple video game machines attached. I saw sun sets and sun rises in the pure skies of Arak, where there were no jet traces, no pollution, and at night counting stars would put me to sleep. There are many of them, still.