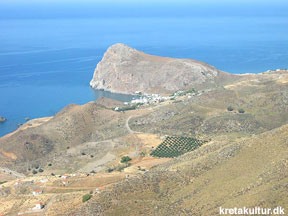 Outsight and inside out
A travelogue on an outer and the inner landscape
Vida Kashizadeh
April 9, 2006
iranian.com
The Forbidden Flower, the Cats of Lendas and the Greek God Encircling the Crouching Lion
14th September, 2005
Landing in Crete was smooth with my long term flight protector the ragged clothed Goddess (Elaheh zhendeh poosh) manoeuvring, while standing on the plane. She gets into all kind of positions; a surfer on the air.
This is my third time in Crete within the last 14 years.
I am sitting at a table in the bus station B (south) in Iraklion.
The heat wave feels quite dangerous to me. Belladonna (homeopathic remedy) saved my life.
I am waiting for the 1 p.m. bus to Lendas, described by Top 10 travel guide as one of the longest beaches on the south central coast. I have not explored this part of Crete before.
My first two journeys in the 90's were with my daughter who was a teenager at the time. The second time we went to south western area but we ended up in Loutro again, which was the place we had spent 4 weeks during 1991. We travelled eastwards because the wind further west was too strong, and Loutro was calling us back as my daughter had good memories of playing with Cretan friends she had made. But when we had arrived there all the local kids her age had already left for the city. They usually spent the holidays with their grand parents, who live and work in Loutro.
But this time I am alone and will not end up somewhere I already know. Well, hopefully not.
Between the bus station in north and here I was almost in tears by people's kindness. A few helped when I needed it, without me even having to ask.
There is a lot of smoking going on here. I am sitting inside in the catchments area ofthe ceiling-fan's laming but necessary artificial breeze. These fans are reminders of Abadan. It is more me and Abadan. I don't really know any other Abadani, who would fit in here. I wish my parents (they were not Abadani) had seen the Greek Islands.
The Cretans however are different to other Greeks. There is something laid back about them and the way they speak to each other, as if they were a big family. Perhaps they are.
* * *
It's just a few minutes past 9 p.m. I am sitting in a taverna which hangs between the sky and the earth: A green garden with a wooden ceiling over its terrace.
I am near the display kitchen on top. My eyes are level with the ceiling fans - four of them- cooling the terrace below. Greek music through a small speaker can be heard in the background.
There are two men with thick moustaches wearing black, sitting two tables away. Both stared at me earlier, then one gave up to the advantage of the other, but the other has now concentrated on his friend once I started to write. Writing in public has its advantages.
In Crete men dressed in black are important men. I knew of their orthodox priests or monks in knee-high black boots - even during the heat of summer - and their long beards, and of one who played cards with the locals, but these ones must have a different role. The traditional dress for men is sfakiot which is all black and includes baggy trousers similar to the Kurdish shalvar, but not many wear it these days. The two men in the restaurant wear normal black shirts and trousers, a kind of modern reminder of sfakiot; but also of Irish barmen minus the deep blue eyes, the milky skin and the moustaches.
All workers of the restaurant gathered around the two men for a while, showing respect especially to the older one who has a somehow slightly wider moustache ( the one who had been given the advantage by his friend to look at me more persistently earlier on). Who knows perhaps he is the owner of the taverna or there may be such a thing as village bouncers on call, just in case tourists didn't pay or started to break their plates.
Breaking plates used to be a tradition in Greece when a man got up to dance - a slow anticipatory dance - moving his arms like the wings of a rooster in slow motion. Wings not meant for a flight. A bit like the Iranian dosh mashti dance as far as the arms movements are concerned.
Later they had cheaply made plates for the purpose of breakage which made the audience feel a bit cheated causing some distraction in the intensity of the shared passion between the performer and the audience.

A bit like Jimmy Hendrix, when he fetched his cheaper guitar for the last song during which he was going to smash it as a performance routine. But I was young and more understanding then than I can be bothered now.
Now, the Buddhist monks and Shams Tabrizi would have smashed their good guitar, which would have of course prevented them from becoming legendary guitarists like Jimmy Hendrix was.
But in retrospect what was the point for Jimmy to save his beloved guitar while letting go of his own precious self. Such shame he died so young as an old man, perhaps wanting his beloved instrument to be used by a good player but now it must be turning hands between some greedy collectors.
In fact his death must have been an accident otherwise as a young man effected by Manic Depression (the name of one of his songs) the least I would expect would be him smashing his much loved guitar in a performance before overdosing himself.
What if he is now waiting for the spirit of his guitar to arrive? Only an apocalyptic wish may grant it. Is he singing 'If the sun stops to shine, I don't mind, I don't mind'? But he did mind his guitar, and I miss his presence, what a performer. I saw him perform in Frankfurt (most existing videos of him however seem to have been made when he was feeling low, having been hugely cheated by his manager or was it the producer? It became known later that he died poor).
As for the Greek dance there is no more spontaneous dancing taking place anywhere in Greece nowadays. In fact- like in everywhere else- facing the TV set is the preferred static activity to dancing which would involve looking at the others instead, especially when you are breaking a plate to show your joy while encouraging others to dance.
I can hear the sea but I can see only a line which I assume is the horizon between the pitch black and…and not so black or deep dark, dark velvet blue.
Oh yes, and while I was in the bus on my way here from Iraklion a young woman got in just outside the town and sat on one of the empty chairs in front of me.
A while later when I spoke to the conductor asking him to let me know where I had to change the bus, she turned and spoke to me softly with a low voice. She said that she was going there herself and asked me if I already had a place in Lendas. When I said no she mentioned her parents who rented out rooms there and that I could go with her. And she said she was sure her father would give me a good price. I was deeply touched and happy; I felt my true smile overtaking my face which touched her as well and she returned a surprised smile while her face was opening. There was trust. And it was instant like a promise. Then we were quiet.
A while later I remembered I didn't get my passport back from the owner of the Life Hotel in Iraklion, where I had stayed the night.
I thought I will go back in a few days to pick it up but knew also that I would need to hand it in, wherever I stayed.
I gave a sign to the young woman calling for her attention and explained the situation. She said she was sure her father would sort this out. I mentioned that I could give them my flight ticket instead of the passport just in case.
When we were waiting in Agioi Deka (Ten Saints) for the change of bus she told me that her father was retired and her mother was an English teacher in Iraklion. She herself was studying English literature in Athens and had just visited her brother in the United States who was doing a research project. She had been to Washington and New York and was thinking of doing her MA perhaps in the United States. Her name was Lalla.
I can hear the sea and see the heard (well nearly).
Yes here is like a hanging garden between the sea and the hills; plants hanging from every corner, stairs from the beach leading to it going upwards to the road which I haven't explored yet. I came in from the seaside and couldn't believe the unreality of it.
I wouldn't mind if time stopped now as long as my body didn't get tired being in one position.
I had given a sign for the bill, now I have got a complementary plate of grapes and a dose of raki (tsikoudia).
Cretans are noble people; there is something deep and gentle about them. I have respect for these people and they are receptive to it.
Very generous in their own way; I am thinking of the bus ticket seller at the airport -last evening -who didn't have change but he pulled out one of his own tickets from his pocket without much ado (bus tickets here are not dated and can be bought and saved in advance- like in Iran) and gave it to me. And then I travelled too far on the bus – well to the last bus stop to be precise – to the outskirts of Iraklion. It was a better idea to come back on the same bus than to wait on the quiet half dark roads. The bus driver didn't have tickets for return but a young woman got up and sold me one of her own tickets.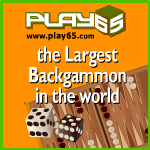 This morning a man who was having a conversation with the ticket seller in bus station A (north) and had heard him say that I needed to get to the bus station B actually ran to me - while I was waiting in the shade - to show that the bus was a few rows away and about to leave. So I almost ran. The place was so crowded and I was so touched that he had remembered and was concerned.
When we changed bus in Agioi Deka Lalla was sitting behind me talking to a German guy. She mentioned her parent's rooms for hire but the guy said he was going to sleep on the beach.
When the bus was getting emptier I changed seat and went to the opposite side for the shade. A woman approached me kindly and asked if I was looking for a room in Lendas. Lalla looked worriedly at the scene. I said no I had already a place.
Lalla had told me before that the villagers resented her parents having come to Lendas from Iraklion to run a similar business to theirs.
The air had felt very different as soon as the bus had left Iraklion- much cooler. But now the see felt closer. I was enjoying the landscape all the way but more so as we approached Lendas although it looked more barren >>> Part 2
[Part (1) (2) (3) (4) ]