July 15, 2004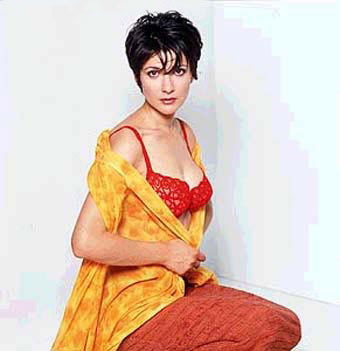 Mandana Jones was born on the 26th february 1967, making her a piscean. Her father is Welsh and her mother Iranian. Her role on UK's award winning drama Bad Girls is what most people associate her with. Mandana became a gay icon to millions of women through her role on Bad Girls playing Nikki Wade and is very proud of the shows achievements.
Since the end of Bad Girls Mandana has grown even more as an actress, after doing a short tour in Concentric Circles contempory version of Shakespeare's Othello, Mandana changed her agents, since when she has had some great roles in such popular BBC programmes, as Doctors, Holby and The Afternoon Play. To the lighter side of BBC drama in Born and Bred. And of course she continues to please us and the kids in the childrens TV drama Powers >>> See
Who's your Iranian of the day?
Send us photo