July 6
* Iranian.com on iPhone (3 pix)
June 21
* "Persepolis" in Paris: Advertising
June 20
* Abused boys: Baghdad
March 29
* Damavand: Precious Nowrooz gift
March 26
* A photo for a smile: Eid
-- Shahireh Sharif
February 10
* Tehran gearing up for Valentine's Day
-- Sharif
February 3
* Sixth Iranian Festival in Miami (7 pix)
-- Azam Nemati
January 31
* Devious books: Anti-Bahai propaganda
December 28
* First snow in Rasht
-- Mohammad R. Khaneghahi
November 27
* Masooleh (14 pix)
-- Pullniro
November 4
* Iranian.com investors dinner: New chapter (4 pix)
-- Jahanshah Javid
October 26
* Parsipur in Amsterdam: Book signing (9 pix)
-- Babak Andishmand
October 23
* Googoosh in Big Apple: New York concert (9 pix)
-- Alireza Tarighian
October 20
* "Lan Kwai Fong" festival: Hong Kong: (14 pix)
-- PA
September 25
* Nazanin Afshin-Jam: Save Kobra campaign (17 pix)
-- Moe Mirzaei
July 11
June 28
* Yeylaagh in Colorado (15 pix)
-- Parviz Forghani
* Highgate in London (14 pix)
-- Mehrdad Aref-Adib
June 21
* Friends in Frankfurt: World Cup fans
May 15
* 2,400 U.S. military deaths: Washington, DC
* Support our troops! San Francisco
May 12
* Men's jewellery: Ali Mobasser
May 5
* Steps of San Francisco: At the beach (4 pix)
* Cemetery photos: Tehran (8 pix)
May 3
* Paykan lives! In North London
May 2
* Mojahedin graves: Tabriz
* Samad Behrangi: Simple grave (2 pix)
-- Aidin Fathalizadeh
May 1
AMERICA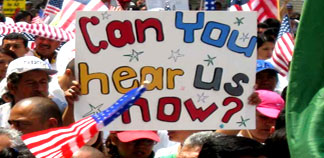 Can you hear us now?
Photo essay: Immigration rally in Los Angeles
Pedram Moallemian
* New York City: 350,000 marched to end the war in Iraq, prevent a new war in Iran (10 pix)
* Morningside: Suburb of Auckland, in a little far away country called New Zealand (13 pix)
-- Nickmard Khoey
April 29
* Norooz in Dallas (7 pix)
-- Ben Bagheri
April 25
* Doogh, Kebab and mobile camera! (14 pix)
-- Mehrdad Aref-Adib
* Iranian Scholarship Foundartion gala (14 pix)
-- Pantea & Hamid Karimi
April 23
RALLY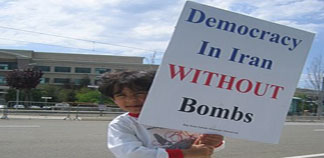 Democracy without bombs
Photo essay: Iranian-American anti-war rally in San Jose, northern California
Photos by F.
April 20
TRAVELERS


Spring in Beijing
Photo essay
Kourosh Salehi
April 14
RELIEF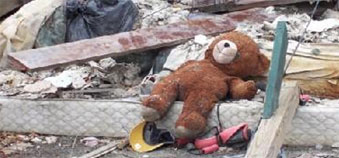 New Orleans saints
Photo essay: Joining Katrina relief efforts in New Orleans
Najmeh Modarres
April 9
TRAVELERS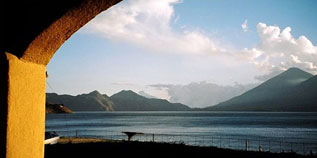 Soul of the earth
Photo essay: Peeking into Guatemala
Keyvan Tabari
April 1
Photo essay: 13-bedar celebration at Vasona Park in Los Gatos, Northern California
Talieh Shahrokhi
13 BEDAR
Texas colony
Photo essay: 13-bedar picnic in Colony, a suburb of Dallas, Texas
Ben Bagheri
13 BEDAR
Perfect weather
Photo essay: Sizdeh Bedar, Irvine's Mason Park, Orange county, Southern California
Houshang Ahmadi
March 31
* Norooz celebrations at Glendale Community College (58 pix)
-- Bita Milanian
* 7-Seens around the world (38 pix)
-- Farah Ravon
March 23
* New Year in Los Angeles (18 pix)
-- Mehrzad Dadras
* NoRuz with 300 guests, Persian food and Abadani singer (7 pix)
-- Azam Nemati
* Iranian Jews celebrate Norooz in Israel (5 pix)
-- Westernwall.blogspot.com
* Iranian New Year's party attended by Mayor of Los Angeles and Iranian-American dignitaries (40 pix)
-- Mohamad Navab
March 19
* Iranian contingent at anti-war rally in San Francisco: (8 pix)
-- Enayat
March 15
* Charshanbehsoori Near L.A. (39 pix)
-- Sheila Ramezani
* Charshanbesoori in San Jose (12 pix)
-- Nader Jahanfard
March 14
* Iranians at annual street festival (14 pix)
-- Behshad Hastibakhsh
March 11
* Ferrari/Medallion Rug Gallery: Palo Alto Ronald McDonald House benefit (8 pix)
March 9
* Women's Day: Iranians in Atlanta (4 pix)
-- Shahla Abghari
March 1
* Tajrish, Tehran's skyline, and... (40 pix)
-- Arash Mozaffari
February 26
* Fine wine from iranian.com fan (7 pix)
-- Jahanshah Javid
* Dawn's wedding shower, Boca Raton, Florida (6 pix)
-- Azam Nemati
February 6
* Muslim demonstration in London against Mohammad cartoons (10 pix)
January 31
* Iranian-American family target vandalism in San Jose, California (12 pix)
January 30
* Shabnam Malik: London fashion show (6 pix)
January 25
* First time: Seeing Dariush in concert (5 pix)
January 19
* Parseh... wondering: Tehran under snow and more (18 pix)
January 16
Iranian sleeper cell in White House
Geena Davis & husband Reza Jarrahy (32 pix)
January 14
Iranian embassy in Berlin: Holocaust reminder (5 pix)
-- Rabbit
January 12
Toronto New Year's Eve concert (9 pix)
Navid Nikoo
At Sha mesh and Gha ssem's (18 pix)
New Year's Eve 2006
Farah Ravon
January 3
* Iranian concert: Toronto (18 pix)