June 15, 2006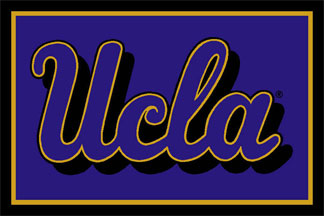 Iranian American Twin Sisters Are Valedictorians
at University of California, Los Angeles, School of Theater, Film and Television
PRESS RELEASE: Identical twin sisters of Iranian descent, Negar Saddigh and Rocsana Saddigh (Woodland Hills), will share the stage as co-equal valedictorians during the 2006 commencement of UCLA's School of Theater, Film and Television in Dickson Court North at 4 p.m. on Friday, June 16, with a reception to follow at Coral Tree Walk near Macgowan Hall.
The senior project films made by the sisters in the school's department of film, television and digital media will screen together at 7 p.m. on Wednesday, June 14, during Festival 2006, the school's annual showcase of new creative work by students. The screening will take place in the James Bridges Theater in Melnitz Hall on the Westwood campus.
"We are so fortunate to have one another to bounce ideas around, and share a passion in this challenging field of filmmaking; it's the ultimate collaboration," the sisters said. "When we work independently, as we did with our Festival films, 'Homemade' and 'GODMA,' it's a rewarding process because we are able to cultivate our individual voices. Yet we are most content when we work together, since we are able to pool our complementary skills toward a unified project. We have benefited greatly from our experiences in the warm, communal atmosphere at UCLA and look forward to collaborating in the future as a writing/directing team."
The twins' parents left Iran during the Islamic Revolution of 1979. The twins were born in London and at age 12 moved with their family first to San Francisco and then to San Jose, Calif. They attended San Jose High Academy and completed the International Baccalaureate program there with high marks. They were admitted to UCLA in 2002 and transferred to the undergraduate film/TV major in 2004.
In Negar Saddigh's film "Homemade," a single mother is forced to recreate the magic of Disneyland in her apartment after breaking her promise to her kids. She spends the day attempting to appease them with half-baked and often questionable games such as Rollercoaster, Houdini and Cross-dress. By the day's end, the children have an opportunity to turn the tables on her.
In Rocsana Saddigh's "GODMA," eight-year-old Theo ditches her stifling Catholic school, and embarks on a surreal adventure to find God. Along the way, she meets an odd array of fanatics, from a crazed cult of brunettes to a burly gypsy. As each sect attempts to convert her, she finds truth from an unlikely source.
In addition to the remarks by the Saddigh sisters, the ceremony will feature the bestowal of The UCLA Medal, the university's highest honor, upon film producer and distributor Samuel Goldwyn Jr. ("Master and Commander," "The Squid and the Whale"); and the delivery of this year's commencement address by writer, director and producer George C. Wolfe ("Jelly's Last Jam," "Angels in America").
All UCLA Festival 2006 events are free and open to the public, but reservations are suggested as space is limited. To R.S.V.P. to any event, or for more information, visit <//www.tft.ucla.edu/festival2006>//www.tft.ucla.edu/festival2006.
Consistently ranked among the leading institutions in the nation, the UCLA School of Theater, Film and Television is unique in the world in that it brings together the arts of theater, film and television in one academic institution. UCLA's reputation as an outstanding training ground for the theater, film and television professions, and for critical scholarship is based on its long tradition of fostering creative growth, encouraging experimentation and ensuring artistic freedom. Many of the most respected names in the entertainment and communication arts, and the world of scholarship, are UCLA alumni.
California's largest university, UCLA enrolls approximately 38,000 students per year and offers degrees from the UCLA College of Letters and Science and 11 professional schools in dozens of varied disciplines. UCLA consistently ranks among the top five universities and colleges nationwide in total research-and-development spending, receiving more than $820 million a year in competitively awarded federal and state grants and contracts. For every $1 state taxpayers invest in UCLA, the university generates almost $9 in economic activity, resulting in an annual $6 billion economic impact on the Greater Los Angeles region. The university's health care network treats 450,000 patients per year. UCLA employs more than 27,000 faculty and staff, has more than 350,000 living alumni, and has been home to five Nobel Prize recipients.
Note to Editors: This press release contains news about members of your community. If you plan to cover the Saddigh sisters, please call Teri Bond, 310-206-3235, office; or 310-738-2077, cell. The sisters speak both English and Farsi. They and their parents, Fred and Mina Abbassi, are available for interviews. To cover the commencement ceremony, please enter the campus at Hilgard and Westholme avenues. Cars will be directed to Lot 2; TV vans to the yellow curb on the street east of Dickson Court North, in front of Dodd Hall.
Who's your Iranian of the day? Send us photo