January 26, 2005
Click on photo to see next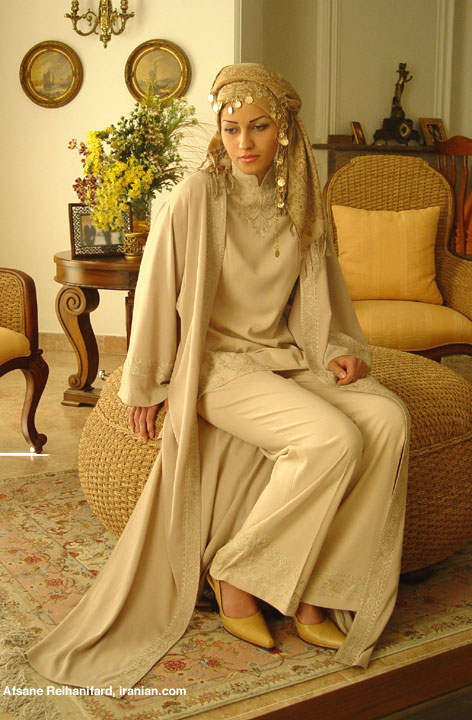 The first Iranian women's fashion show will soon be on tour in three countries: the UK (LONDON: February 1 at Kensington Hall), Bosnia (SARAJEVO: 8-9 February) and Croatia (ZAGREB: Mid-February). The show will include 40 designs (4 photos seen here) by Afsane Reihanifard.
See more designs by Reihanifard
Who's your Here & there?
Send us photo