Click on image to see next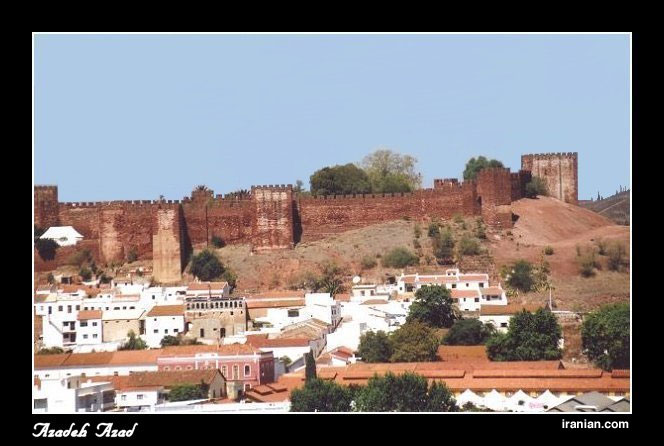 Click on image to see next
Photos
(1) (5) (10) (15) (20) (25) (30) (35)
(40) (45) (50) (55) (60) (65) (70)
Back to Moorish times
Photo essay: Portugal's Silves festival
Azadeh Azad
September 16, 2005
iranian.com
In August 2005, I visited the rustic town of Silves, the oldest in the Algarve (Al-Gharb) region of Portugal, one that was the Islamic capital of this region for two hundred years from the mid-11th century and was still referred to in the 19th century as the "Kingdom of the Algarve".
Standing proudly on a hill, Silves and its sandstone castle can be traced back to some 1,000 years before our era. It was already a notable place in Roman times but became a place of grandeur and industry during its occupation by the North-African Moors. Giving it the name of Xelb, the Arab princes embellished its old castle and called it "Qasr al-Xarajib" (Palace of Verandas) and turned the town into a cultural centre of learning for the whole Iberian Peninsula although it still fell under the mantle of Cordoba in Spain. The town was captured in 1246 by Afonso III, whose statue stands, sword in hand, inside the castle gates today. Unfortunately much of the Moorish history of the town was lost during the 1755 earthquake, but happily the castle survived.
During Silves Medieval Fair, I strolled through the city narrow streets and marketplaces, mingling with musicians and dancers, damsels and knights, jesters and snake-charmers, shop-keepers and beggars, and felt transported back to the Moorish times. The photos depict scenes from the fair as well as the town castle and a square dedicated to Al-Mou'tamid Ibn Abbad, the 11th century poet and governor of Algarve. Enjoy!