August 5, 2004Top
* Silent opening
If I didn't know what Professor Najmabadi's specialised subject was, reading her article, "Sexual politics of naming", would have me believe that she is the current incumbent of the prestigious Vali Khan chair in Bums and Buggery, named after the legendary Vali Khan, an equal opportunity bugger of the Qajar court who treated his objects of desire hole-ly equally! As a matter of fact, the expression "bugger all" finds its true usage in the exploits of Najmabadi's valiant Vali Khan.

Indeed Professor Najmabadi's in-depth analysis of the sodomiser and the sodomised must have left many wondering if Harvard is offering a degree course in this tightly competing area. And why not? With Abdolkarim Soroush among its most recent visiting fellows, Harvard can boast having tapped into the innermost sanctums of Islamic research.
The term "innermost sanctums" should find a new meaning, and dimensions, through Najmabadi's piercing research into the Islamic order of preference for penetrating private parts of one's partner. In fact, given the current drive towards democracy and pluralism in Iran, it is particularly touching to note how the good Professor makes a compelling case for the part played by this most prickly of all practices in shaping a pluralist approach to the penile penetration of bodily orifices.
And talking of orifices, I am not sure why Najmabadi is so silent on arguably the most vocal of all human openings, the mouth. While she is widely open on the rear opening opportunities, Najmabadi is curiously tight-lipped and offers no explanation as to why mouth, this most sexually vibrant of all apertures, is omitted from her pecking order. Mouth's sexual vibrancy is so powerful that can shake the foundations of the world's greatest democracy, as witnessed in the Clinton-Lewinsky affair. In fact, if Monica had followed Professor Najmabadi's example and kept her mouth tightly shut, she would have saved the office of the President, as well as her own dress, from being so badly stained.

Another notable omission from Najmabadi's article was her total disregard for one Iran's most ardent anti-buggery campaigners of the last century: the great poet and Prince, Iraj Mirza. I can understand why Najmabadi may have deliberately ignored Iraj Mirza as his intense dislike of the anal sex would have negated her professorial theory of Orifical Order of Preference in Sex (OOPS for short).
Iraj, himself a Qajar prince, was a complete opposite of Vali Khan, when it came to being selective in terms of sexual openings. In his most celebrated work, Aref-nameh, a poetic debate with his long time friend, the famous song writer, Aerf Qazvini, Iraj eloquently and satirically articulated his staunch loyalty to performing straight sex with the opposite gender, a practice traditionally abhorred by the residents of Qazvin, Aref being one. But in fairness to Najmabadi, her OOPS theory is not only limited to the people of Qazvin, but its faithful followers can be found amongst the holey-est of the hole-y, as elaborated below.

It is rather disheartening to note that our Professor's outstanding cultural, lingual and sexual knowledge of buggery and its allied topics, is easily outdone by a freshly initiated, but well versed, student from the renowned Feyzieh seminary of Qum, amicably called Houzeh by its hole-y residents. These young men whose devotion to erect the Islamic colours of brotherhood and unity takes them through the tightest, deepest and darkest, if not the dirtiest, paths of discovery are trained to experiment among themselves with the ever consuming science of Islamic jurisprudence.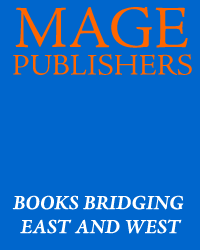 One can imagine the wealth of experience and knowledge gained by these young men while deeply engaged in their heated debates and pointed arguments in those small, tight and dark digs of Qum seminary. This is why I would like to conclude this letter with a research proposal. With Harvard's recently aroused passion for Islamic studies and Feyzieh's age old lust for new openings into Islamic conquest of the West, I have no doubt that Harvard would enormously benefit from a partnership with the Feyzieh seminary. Thanks to Professor Najmabadi's ground breaking research into OOPS, Harvard and Houzeh should make perfect bedfellows.

Parkhash
Archive
All past letters
By subject
August 2004
August 5, 2004
Shahnameh
* Sekandar, Iran and Aryans
* Iran in Shahnameh
Shirin Ebadi
* Poll: Has he got a clue?
* Praising Islam?
* Az maast k-e bar maast
* Change is slow
* Failing each other
* Difficulty in perfection
Zahra Kazemi
* Change is slow
Asian Cup
* Shame on Team Melli!
* I'm Croatian and proud
Israel-Palestine
* Palestinians wiped out?
Iranian-American
* I won't vote for Torkzadeh
IRI
* Deterioration overdue
Bush/Iran
* Bush is not as bad?
* US clean house in Iran
* Q is for Queer
* Intolerant intolerance
* Follows logic
* What many believe
* No military action
Bahai
* Is this Islam?
Homosexual language
* Orgasm or perish
* Silent opening
* Hillarious
* Laughing in Istanbul
* Glad
Neo-cons
* NO substance
* You liberals
Nojeh coup
* It all disolved
* Liberation from within
* Military intervention
* 'Liberate' Iran's billions
Travelers/photography
* Guatemala impressions
Sex trade
* Rajavi supporter or not
Radio Farda
* Give me the job!
Farah Pahlavi
* Horrible role model
Bam
* How dare you?
Art
* Photocopygenic
Persian lesson
* Words we hear a lot
* Soopoor or "superintendent"
Abjeez
* Logical advice
Vultarity, Profanity
* Deserve worse, but
* Tone of langauage
Music
* Ojoobeha
* Like Kurdistan's rivers
Googoosh
* Attacking our baby
* Freedom of choice
Question
* Ojoobeha
* Plastic foreingers
* Iranian in Madrid?
Disclaimer
* "REAL" Javid?
>>> More letters in August
>>> All past letters